Description
Date: December 1st – 5th (5 days)
https://ranchouha.farm/en/events/adt-dec2022
Instructors: 
Wayne Weiseman
José Dib Gómez
Length: 5 days
Students: 12 people y 2 scholarships
Recovery Cost:
With Accommodation: $9,000 (6 spots – Shared)
Camping:       $7,000
Special price for San Luis de la Paz residents (Please contact)
* All prices are in Mexican pesos.
What does it include?:
Workshop
Meals
Accommodation
Digital Information
Certificate
Join Master Permaculturist Wayne Weiseman and Rancho Uha in this collaboration to take an Advanced Design Training that will give students in-depth knowledge of sustainable design.
Your landscape is filled with possibilities. Locked in your property may be the means to sustain an abundant lifestyle for growing your food, collecting fresh rainwater for drinking and reducing your dependence on purchased resources. This design course helps unlock the ecological capital that abounds within your yard, fields, or the neighbourhood that surrounds you. It will give you the skills and foresight needed to assess, conceive and design your property into a perpetual harvest garden. Learn ecological landscape design language and technique while using the Permaculture design process to create an ecologically balanced residence and abundant lifestyle. Pre-requisite: PDC Certificate, or similar experience.
Pre-requisite: PDC Certificate, or similar experience.
– IT IS REQURIED THAT THE PROSPECTIVE STUDENT GATHER ANY AND ALL INFORMATION ABOUT THEIR PARTICULAR SITE AND BRING IT TO THE PRACTICUM.
– SOP PLUS NATIVE AND SETTLEMENT HISTORY.
– WE WORK FOR TEN HOURS A DAY.
– THE STUDENT WILL GO HOME WITH A FINSIHED DESIGN FOR THEIR PROERTY.
– WE ARE ADAMANT ABOUT IMPLEMENTAITON OF COMPLETED DESIGN.
– WE NEED THE PROMISE OF THE STUDENT THAT THEY WILL ACTUALIZE THEIR WORK. OTHERWISE, WE WILL NOT TAKE YOU ON AS A STUDENT.
TO REGISTER / MORE INFORMATION:
http://ranchouha.farm
Alice Boyriven Moreira de Souza
José Dib Gómez
Phone:
442 – 628 – 3912
468 – 689 -6935
468 – 104- 8021
415 – 151 – 0417 (For English only)
Email: ranchouha@gmail.com
LOCATION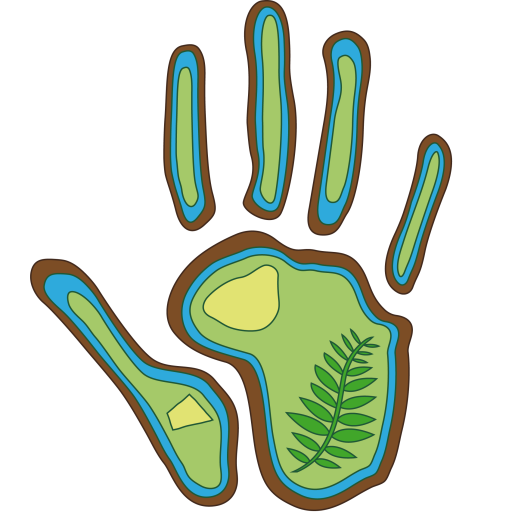 Rancho Úha: Carretera San Luis de la Paz – El Chupadero km 5+230 margen derecho
San Luis de la Paz, Guanajuato
Description
– This advanced, applied Permaculture design course is for anyone looking to study Permaculture design at a deeper level. Enhance your understanding of the Permaculture ethics and principles and practice applying them to property designs with input and guidance from the instructor.
– Study in forest gardening, landscape design techniques, or other topics covered in the course will ensure a life changing experience and enhance skills for ecological design. Sustainable solutions are specific to your site.
Topics
– Review of the Permaculture concept
– Design methodologies
– Whole systems thinking
– Ecological design
– Base plans, plat maps, satellite maps, scaling and map measurements
– Observation exercises
– Site assessment and site assessment too kits
– The scale of permanence, sector analysis, the zone system, needs, products and behaviors as templates for design
– Recognizing and following natural patterns
– Drawing practice and landscape symbols
– Drafting and drawing tools
– Preparing for and managing design charettes
– Design drivers, goal setting, envisioning the needs and wants of the client
– Bubble diagrams
– Draft design (hand-drawing)
– Concept evaluation
– Plant databases, building databases, etc. and internet resources
– Polyculture design
– Assessment of property infrastructure and the built environment
What does it include?
– Workshop
– All meals
– Accommodation (Onsite building or camping)
– Digital Information
– Certificate
– Work Materials
– Didactic material, presentation, information & manuals.
– Experience sharing.
– Water (rainwater), coffee and tea
What to Bring?
– Whatever is deemed necessary in note taking (Notebook, pens, pencils, colours, ruler, etc).
– Cup and/or water bottle/canteen.
– Working clothes. They will get dirty and might be torn.
– Hat or cap.
– Boots (Steel toe preferably) or work safe shoes.
– Tent (If applicable)
– Torch/lantern.
– Seeds to exchange amongst participants.
– A musical instrument (if you'd like), camera, or whatever you think you would like to share with the rest of the group.
– Participants must be in optimal health and have to provide information for any medical considerations.
– KEEP GARBAGE AT HOME. Single use plastic bottles and bags, toxic repellents/insecticides, spent batteries and any garbage you bring before/during the course will be asked to be taken off the premisses.
FOOD
The meals will be cooked on-site and completely vegetarian.
We will use mainly organic ingredients.
ACCOMMODATION
Rancho Uha
*First ones to enrol have possibility to choose their accommodation.
Dome: Dome 1 – 2 people | Dome 2 – 2 people
Cob House: 2 people
Warehouse | Common accommodation – 8 people
Camping area.
HOW TO GET HERE
– We encourage participants to travel during the day.
– We encourage people to share rides to minimize our carbon footprint; a discussion topic will be organized on Facebook for that purpose.
Driving, you'll have to get on to highway 57. Approximately half way between Querétaro and San Luis Potosí you will find the turnoff towards San Luis de la Paz.
After taking the turnoff, go into Boulevard Sierra Gorda, which is parallel to the left of the turnoff road (as a reference, the left turn is where there's a sign for San Luis de la Paz and Victoria. Once on the Boulevard, turn left at the first traffic light towards San Isidro, the farm is all the way up the street at km 5.1, on the right side you will find an orange gate, which is the first entrance to the ranch.
By Bus: The bust station is located at Blvd, Sierra Gorda #115, there are daily services multiple times a day to and from Mexico City, San Luis Potosi, cities in Guanajuato State and many others as well as from Querétaro. For more information check with Primera Plus (https://www.primeraplus.com.mx/) or Chihuahuenses (https://www.chihuahuenses.com.mx/)
By Airplane: If you are traveling international or flying from interstate the closest airports to choose from are as follows:
1) Aeropuerto Internacional de Queretaro (closest airport, about 1.5 hours away by car)
2) Aeropuerto Internacional de Guanajuato (about 2 hours away by car)
3) Aeropuerto Internacional de San Luis Potosi (about 2 hours away by car)
4) Aeropuerto Internacional de la Ciudad de Mexico (about 4 hours away by car)
Afterwards, you can organize with someone else from the course, or you will need to take a bus to San Luis de la Paz, and we can pick you up from the Station.