Description
Date: November 2nd – 12th,  2022
Location:                    Ejido Mesa de Escalante
Accommodation:     Rancho Uha
San Luis de la Paz, Guanajuato

Instructors:
The CalEarth Mexico, P.A.S. & Rancho Uha team:


Length: 11 days – 10 working days (1 day off)
Maximum Quota: 6 locals – 10 students
Recovery Cost:
With lodging               – $10,500
Camping                     – $7,500
Accommodation, breakfast and dinner at Rancho Uha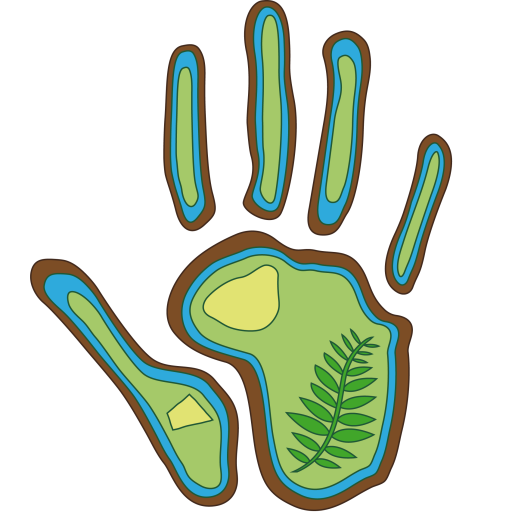 Lunch will be provided at the Ejido Mesa de Escalante
Join the CalEarth Mexico, Rancho Uha and P.A.S. team in this collaboration carried out in the Ejido Mesa de Escalante, San Luis de la Paz, Guanajuato Mexico. A training will be carried out to build a cabin from start to finish with dome-shaped rooms that will be used for lodging, with finishes on the walls.
During this training, floors, paint, doors and windows will not be put on.
The use of technique in construction is for houses or buildings that are resistant, durable and low cost. Using the construction with sacks, it expands its potential to any scale, from a retaining wall to a house, water catchment area, or in large constructions such as warehouses, intermediate walls, raised garden beds, etc.
The course will be done at the Ejido Mesa de Escalante, lodging will be done at Rancho Uha located 17 km away (10.5 miles), likewise, there will be a 40 minute ride back and forth each morning and each afternoon.
INFORMATION AND REGISTRATION
José Dib Gómez
Alice Boyriven Moreira de Souza
Phone:       468 – 689 -6934
415 – 151 – 0417
Email: ranchouha@gmail.com & organizacionpasmx@gmail.com
EVENT LOCATION:
Ejido Mesa de Escalante
Description
The CalEarth, Rancho Uha, P.A.S. and Rancho Uha team will be in charge of teaching a training of 10 days of work, to
build a cabin with 2 domes with the Superadobe technique. During the workshop the following will be done: •
– Cover the entire theory
– Carry out the construction
– First plaster
– Second plaster
During the workshop it is not possible to make the floor, final paint and/or put doors and windows.
Topics
– Natural building analysis.
– What is Superadobe?
– Planning, Orientation and Passive Strategies
– Protective Measurements.
– Foundations.
– Compass system.
– Superadobe Building.
– Electric Installation.
– Rendering.
– Floors.
– Finishing touches
– Waterproofing.
– Natural Paints.
Practical:
– On site  – Planning, Orientation and Passive Strategies
– On site – Marking, foundations and drainages
– Superadobe Wall buildings
– On site –  Underground Instalation
– On site – First and Second plaster

What does it include?
+ Workshop
+ Meals
+ Accommodation
+ Digital Information
+ Certificate
+ Working material
+Didactic material, presentations, information's and manuals.
+Share experiences with people
+Drink bar, coffee, tea, water.

What to bring?
∗ Whatever is deemed necessary in note taking (Notebook, pens, pencils, colours, ruler, etc).
∗ Cup and/or water bottle/canteen.
∗ Working clothes. They will get dirty and might be torn.
∗ Hat or cap.
∗ Boots (Steel toe preferably) or work safe shoes.
* Tent (If applicable)
∗ Torch/lantern.
* Seeds to exchange amongst participants.
∗ A musical instrument (if you'd like), camera, or whatever you think you would like to share with the rest of the group.
* Participants must be in optimal health and have to provide information for any medical considerations.
∗ KEEP YOUR RUBBISH AT HOME. Single use plastic bottles and bags, toxic repellents/insecticides, spent batteries and any garbage you bring before/during the course will be asked to be taken off the premisses.
FOOD
Breakfast and dinner will be cooked at Rancho Uha and lunch at the Ejido. Completely vegetarian.
Most of the food will be provided by Nuhu Cooperative (http://www.nuhu.org.mx)
They guarantee that producers don't use chemicals during production and have fair treatment to all their employees.


How to get here.
– We encourage participants to travel during the day.
– We encourage people to share rides to minimize our carbon footprint; a discussion topic will be organized on Facebook for that purpose.
Driving, you'll have to get on to highway 57. Approximately half way between Querétaro and San Luis Potosí you will find the turnoff towards San Luis de la Paz.
After taking the turnoff, go into Boulevard Sierra Gorda, which is parallel to the left of the turnoff road (as a reference, the left turn is where there's a sign for San Luis de la Paz and Victoria. Once on the Boulevard, turn left at the first traffic light towards San Isidro. Once you have your full inscription, we will provide more details.
By Bus: The bust station is located at Blvd, Sierra Gorda #115, there are daily services multiple times a day to and from Mexico City, San Luis Potosi, cities in Guanajuato State and many others as well as from Querétaro. For more information check with Primera Plus (https://www.primeraplus.com.mx/) or Chihuahuenses (https://www.chihuahuenses.com.mx/)
By Airplane: If you are traveling international or flying from interstate the closest airports to choose from are as follows:
– Aeropuerto Internacional de Queretaro (closest airport, about 1.5 hours away by car)
– Aeropuerto Internacional de Guanajuato (about 2 hours away by car)
– Aeropuerto Internacional de San Luis Potosi (about 2 hours away by car)
– Aeropuerto Internacional de la Ciudad de Mexico (about 4 hours away by car)
Afterwards, you can organize with someone else from the course, or you will need to take a bus to San Luis de la Paz, and we can pick you up from the Station.